Since I was little, I was known as the girl with the thick, long hair. My grandmother would joke about how she would tug on my pigtails, only to let go and watch it bounce right back. Just about everyone on my mother's side has a hair salon, barber shop, or just works in one. They all pressured my mother to perm my hair when I was only 6 years old. It was just too much to deal with for her, as I was her first girl and she had never experienced hair like mine.
At first I was upset, having to sit in the salon for hours on a Saturday afternoon, when I could be outside with my friends. But the results were amazing. My hair was longer than ever and silky. I tossed my hair, finally having that "white girl flow." And so the creamy crack addiction began.
I was known as the light-skinned girl with the long hair. I went to mostly black private schools, so I definitely liked the attention. My classmates would play in my hair so often that I would literally come home everyday with the different hairstyle.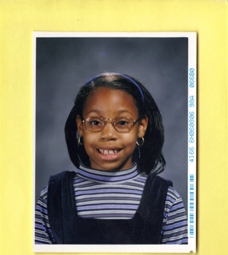 But it all changed once I reached high school. I no longer stood out. So I became introverted and used my hair to hide behind. No one cared if you had long, straight hair. So did her. And her. And her over there. As a cancer, we are known for climbing into our shells and blocking out the outside world at times. For the longest time, my hair was my shield.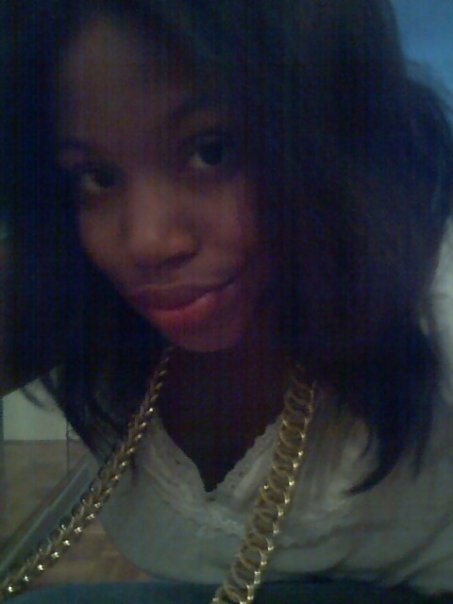 This past summer, I worked for the local YMCA summer camp. I met all types of people. Even then I was known as the quiet light skinned girl with the long hair. But one of my coworkers changed all that.
Her name was Sylvia and her fro was the truth! I was in awe how each day she switched it up. From twists to braid outs to puffs, each day she looked amazing! And the way she carried herself, you knew that she was proud and confident. I longed to be just like her. In my region, there isn't a big natural scene, so when I saw her for the first time I was in awe. Seeing the way that she embraced her hair, not hide behind it was the little push I needed to start my hair journey.
I usually don't get perms during the summertime due to the weather, so I haven't had one since July 2009. One day, I stumbled upon Curly Nikki and the rest was history. I transitioned with mostly twists and ponytails until October 1st strolled around.
My initial plan was to transition until my 20th birthday, June 2010. But I was so frustrated feeling my new growth that was just aching to come out and play, that I called up my stylist and scheduled an appointment. I called my best friend the day of warning her that I would probably call her up crying once it was finished. I COULDNT BELIEVE I WAS DOING THIS!
Once I arrived to the salon, I sat down and the chair and my hairdresser only asked me once, "are you sure about this?" I nodded and with that she gather my hair into a ponytail and cut it right off. Instead of crying, I began laughing. (I laugh when I am nervous) She pulled out the clippers and I laughed the entire time. I swear that she still thinks I am crazy to this day. It didn't last too long and as soon as she said that she was done, I jumped up and ran to the mirror. It looked and felt amazing! This was the real me! I could finally see my face.
I basically flew home and called my friend. I was so excited and hyper. I had no idea it would look and feel this good. Everyone's reaction was positive. Although a few of the kids were upset because they couldn't braid my hair anymore during free time (LOL), but they quickly got over it.
I no longer feel like the insecure little girl hiding behind her hair. I feel mature and confident and FREE.



Posts

: 5


Join date

: 2010-01-13


Age

: 28


Location

: Wilmington. DE




---
Permissions in this forum:
You
cannot
reply to topics in this forum